Hardscape Installation Services in & Around Mankato, North Mankato, & St. Peter, MN
We can install patios, water features, retaining walls, and more!
Your outdoor living space isn't complete without a hardscape to enhance your property's curb appeal, provide functionality, or turn it into a hangout spot. Our hardscape services include the installation of patios, water features, retaining walls, and more! We have experienced and skilled employees who will work tirelessly to ensure that your new hardscapes are installed perfectly. We offer our hardscape installation services to commercial, residential, and HOA property owners in Mankato, North Mankato, St. Peter, and other nearby areas in Minnesota.
---
Patio Installation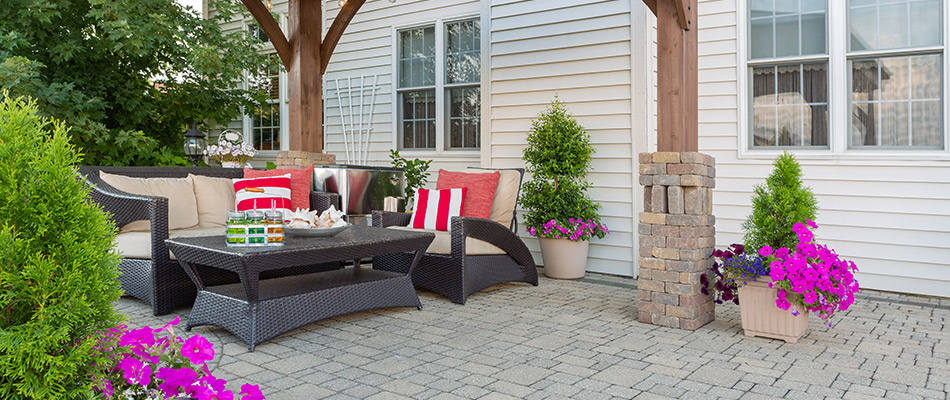 We can build you the patio of your dreams when you sign up for our patio installation service. Our high-quality patios are built with concrete pavers, which are long-lasting and durable, so you can be sure you'll have a patio that looks great for years to come.
---
Walkway Installation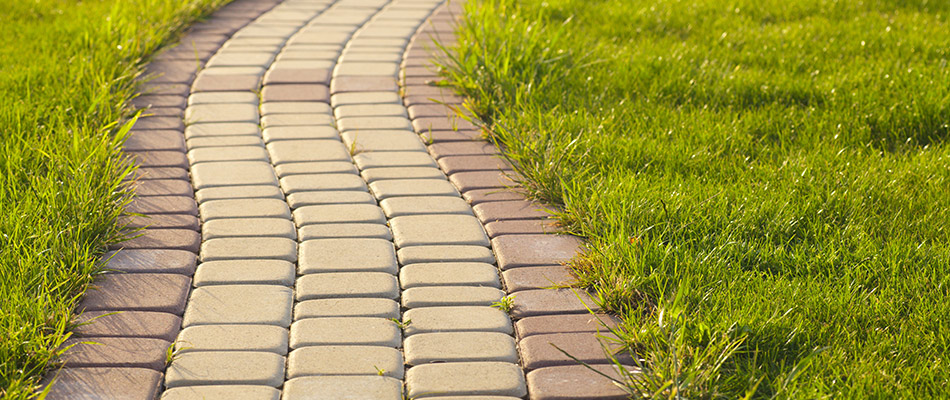 Make your outdoor living space more accessible with our walkway installation service! Walkways make accessing different areas of your property easier than ever, and we use concrete pavers for long-lasting functionality.
---
Retaining Walls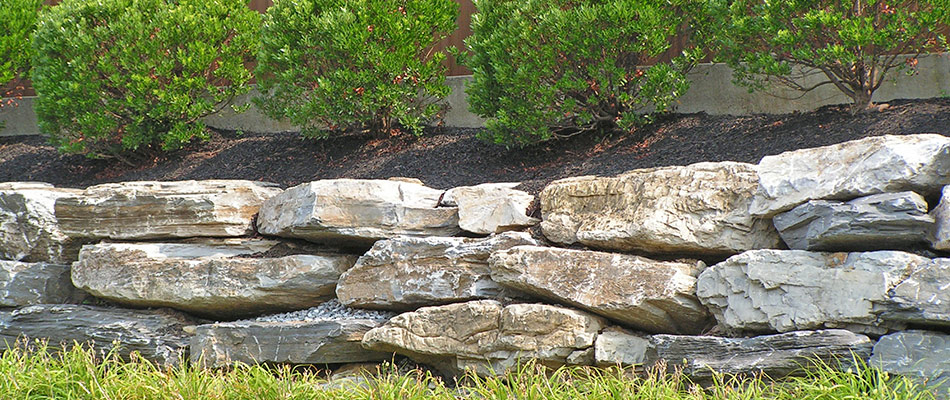 We can install functional and beautiful retaining walls that will help control soil erosion and level out sloped areas of your property. We can build your retaining wall up to ten feet tall with either boulders or caged rocks, plus add a raised planter bed for pops of color!
---
Seating Walls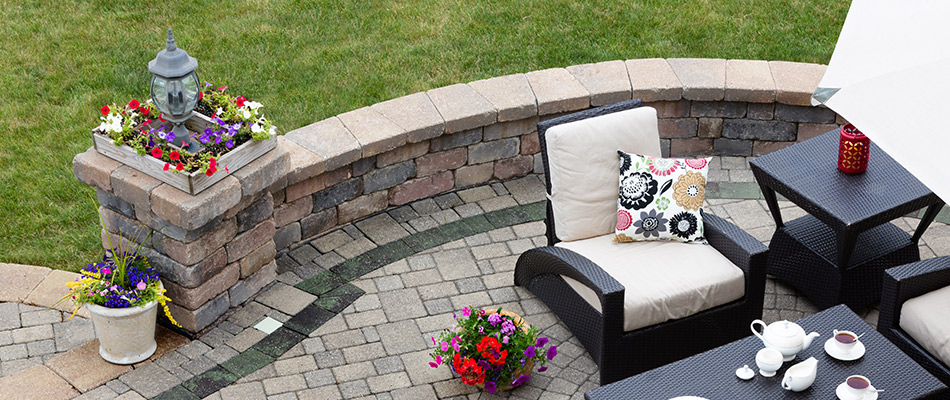 Provide additional seating for your outdoor living space with our seating wall service! Seating walls encourage more time spent outdoors and are great around fire pits, outdoor kitchens, and patios.
---
Fire Pit Installation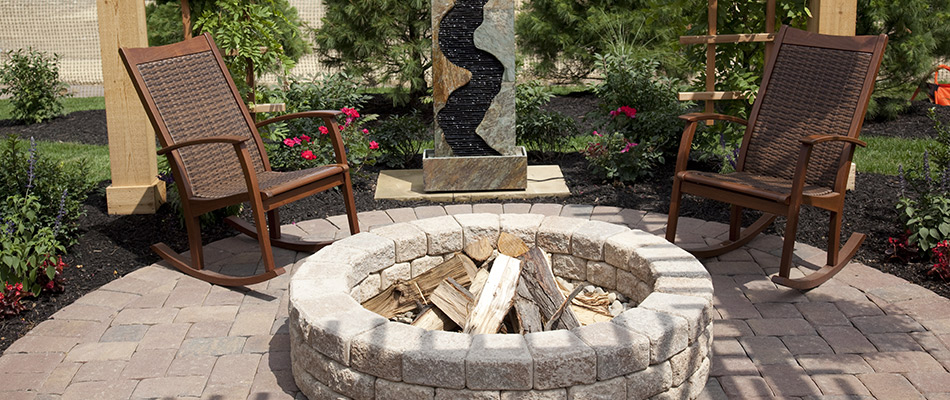 With our fire pit installation service, you can build one from a kit or design one from scratch! We offer gas, propane, and wood-burning fire pits. We use concrete paver blocks for our fire pits, which can be circular or rectangular.
---
Outdoor Fireplace Installation
When you sign up for our outdoor fireplace installation service, we will install a beautiful outdoor fireplace on your property. In addition to their beauty, outdoor fireplaces also provide a great place to gather around when the weather gets chilly and they can even act as a privacy wall if they're installed in the right place!
---
Outdoor Kitchens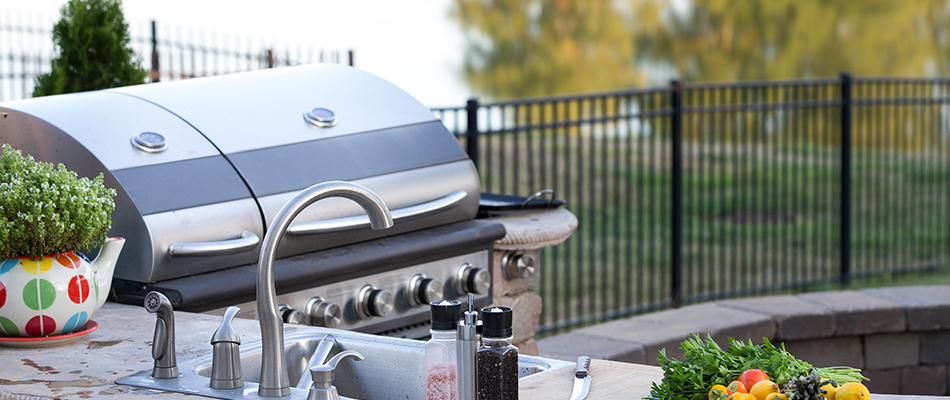 We can install an outdoor kitchen on your property using either a kit or a custom design. Outdoor kitchens can increase your property's value and provide a unique cooking experience for you and your loved ones. Whatever amenity you want to add, we can install it - grills, smokers, pizza ovens, sinks, fridges, bars, and more!
---
Water Features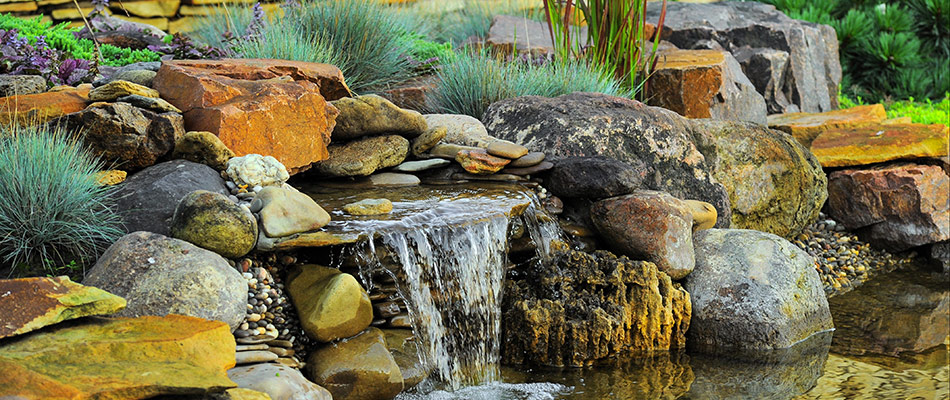 Enhance your property's curb appeal and satisfy your water-loving needs by having a water feature installed on your property. We offer custom or kit builds and can do bubbler/boulder features, waterfalls, streams and ponds, and more.
We offer a water feature repair service for any water features that we installed!
---
Call to schedule a consultation for any of our hardscape installation services!
At LawnCrafters, we've been providing high-quality services since 2007, and continue to do so! We've been trusted by many because our primary concern is customer satisfaction; if you're not satisfied with our services, then we're not either! We guarantee that you'll be happy with our hardscaping services, or you get your money back! Whether you're looking to install a durable patio, beautiful outdoor kitchen, or warm fire pit, we can do it all!
We offer our hardscape installation service to homeowners, business owners, and HOAs in and around Mankato, North Mankato, and St. Peter, MN. Call us today at (507) 414-8393 to schedule a consultation.