Irrigation Services in Mankato, MN & Surrounding Cities Like North Mankato & St. Peter
Our irrigation services include installations, repairs, winterizations, and startups!
Often, good irrigation is all that is holding back a good lawn from being a great one. We can help you unlock that next level with our professional irrigation services! If you need to start from scratch, our irrigation installations will ensure that you have the perfect system for all your needs. We can repair an existing system when parts like nozzles, valves, pumps, and more start giving you trouble. Our team is also well-versed in yearly maintenance services like winterizations and startups to keep your irrigation system prepared for every season!
We offer our irrigation services to commercial, residential, and HOA property owners in Mankato, MN and nearby cities like North Mankato and St. Peter. We can help ensure that your lawn and landscape are nothing but perfectly hydrated – call our team at (507) 414-8393 today to get your quote!
---
Irrigation Installation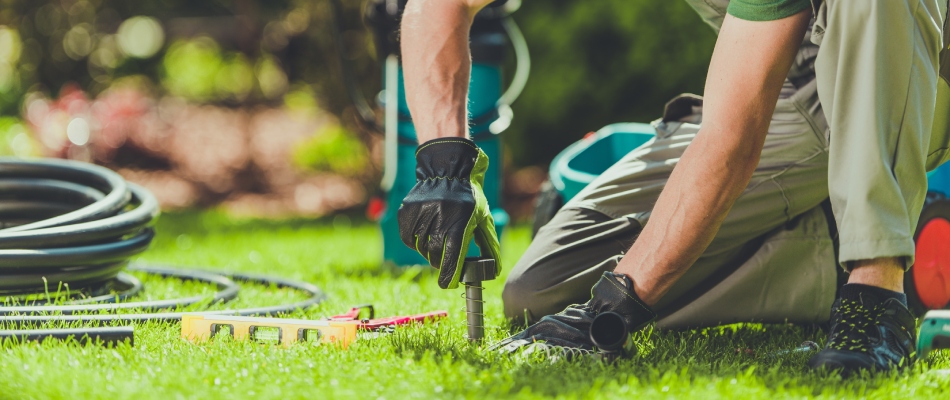 We can provide a major upgrade to your watering system with our irrigation installations! We offer standard sprinkler irrigation systems as well as container irrigation and drip irrigation so that no matter your needs, we can find a solution that is the perfect fit for you. Our technicians can calibrate your system with a cyclic watering schedule so that your irrigation runs in smaller segments of time, helping to avoid water runoff.
---
Irrigation Repairs
Our trained technicians can help tackle just about any type of repair needed on your irrigation system to get it back in perfect working order. We're well-versed in all the parts and pieces that go into making an irrigation system operate, including:
Worn-out valves
Broken zone lines
Pumps
Timers
Controllers
Rain sensors
Sprinkler heads and nozzles
...and more!
---
Irrigation Winterization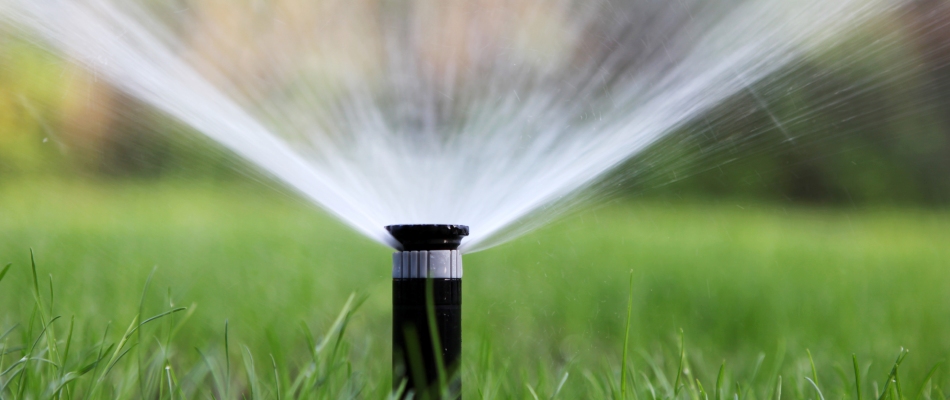 To properly decommission your irrigation system for the winter, look no further than our winterization service! Our team will ensure that the main water supply is turned off so that no more water can sneak into your pipes. We will then hook up a high-volume air compressor that will clear out any lingering water from each zone. Our team will turn off your controller to ensure that everything to prepare for winter is done!
We offer irrigation winterization from around mid-September to early October.
---
Irrigation Startups
Once warmer weather arrives and your landscape starts to awaken for spring, our irrigation startups will get your system back up and running. We'll turn on your controller and water supply, running through each zone to make sure they're operating at peak capacity. Our technicians will inspect the sprinkler heads and other parts of your irrigation system to ensure that everything looks great! This will get your system prepped just in time for the summer when your lawn will need reliable hydration the most.
---
Call our team to schedule any of our irrigation services today!
Our team at LawnCrafters is dedicated to all things irrigation. We aren't satisfied until we master a topic, and it's not until then that we offer a service to you. We'll work tirelessly to ensure each job is completed to perfection, leaving no stone unturned. Client satisfaction is the #1 metric we care about, so if you're not happy, neither are we! We're so confident in our ability to wow you that we back all our services with a money-back guarantee. So what are you waiting for? For irrigation needs including installation, repairs, winterizations, and startups, we're who you've been looking for! Our services are available to commercial, residential, and HOA property owners in Mankato, MN and nearby cities like North Mankato and St. Peter. Get in touch with our office today by calling (507) 414-8393 and schedule any of our irrigation services!