Irrigation Startups in Mankato, MN & Surrounding Cities Like North Mankato & St. Peter
We can help repair worn-out valves, broken zone lines, and more in your irrigation system!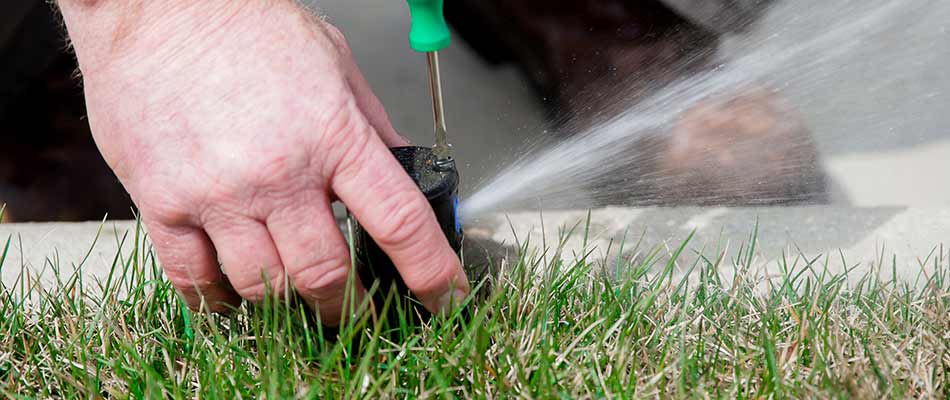 It's imperative to keep your irrigation system in good condition year-round, and startups are a key part of that yearly maintenance. Our irrigation startups will ensure that your system is operating at peak capacity! Our team will turn your water on, run through all the zones, and inspect all sprinkler heads for any issues. We'll make small repairs like replacing worn-out valves or broken zone lines so that you can be confident your system is ready for anything. These services are available from May to early June to get your irrigation system in tip-top shape as the weather warms.
Our team provides professional irrigation startups in Mankato, MN and nearby cities like North Mankato and St. Peter. If you're in the area, we'd love to help you next! Call our team at (507) 414-8393 today to get a quote on your irrigation startup service.
---
Our irrigation startups include turning on the water, running through each zone, and inspecting sprinkler heads.
Our technicians will not only revive your irrigation system in our startups but inspect it as they go, identifying any active issues or problem areas that could come up later in the year. We'll turn the water on slowly to not overwhelm or shock the system, preventing damage to any lines. Our team will run through each of your irrigation zones to test them and ensure they are calibrated as they should be. We'll also inspect each sprinkler head to make sure they aren't clogged, damaged, or misaligned!
---
Our team can repair worn-out irrigation valves, broken zone lines, and more.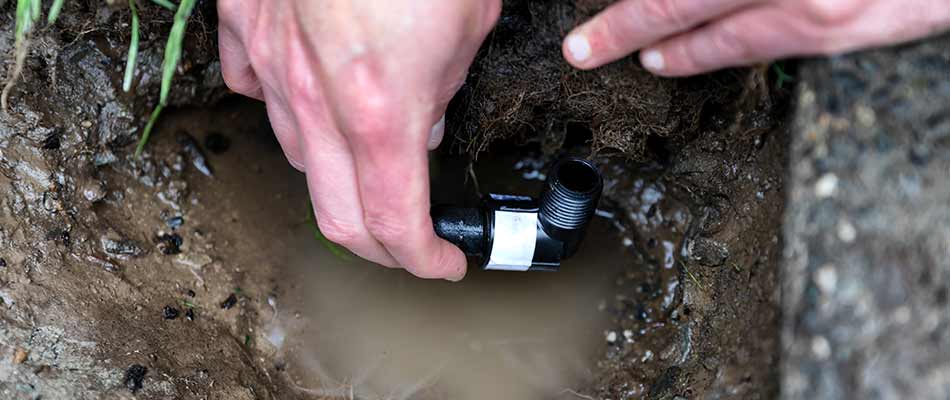 One of the greatest benefits of scheduling our professional irrigation startup service is that if any issues arise, our technicians are already on-site and familiar with your system! Our trained team members can perform several small repairs to polish your irrigation system and get it primed for optimal hydration. Worn-out valves and broken zone lines are common culprits that, if undetected, can cause long-term complications for your lawn – but with us on the case, you can be confident these issues will be resolved ASAP!
---
When is our irrigation startup service offered?
While winterizing your system is best to protect it over the cold months, as the weather warms, you'll need it to be ready to get back to work. Our irrigation startup services are available between May and early June so that your system isn't reactivated too early in the season when it may freeze again. We'll help you get scheduled for the perfect window based on the weather and current temperature for our area so you can be confident your system is coming back online at the right time!
Scheduling your irrigation startup on time will help ensure repairs are completed before summer when your lawn will need hydration the most!
---
Call our team today to schedule our irrigation startup service!
At LawnCrafters, we are passionate about providing consistent, high-quality results in every service we perform. Our team is filled with overachievers who won't settle for anything less. We build an exceptional experience with these high standards in tow alongside above-and-beyond customer service that always puts you first. In fact, we're so confident that you'll be overjoyed with our work that we back all our services with a 100% money-back guarantee! Our services are available to commercial, residential, and HOA property owners in Mankato, North Mankato, St. Peter, and surrounding areas in Minnesota. If you're ready to leverage our extensive expertise to enable your irrigation system to operate at peak capacity, we're ready to get to work! Get in touch with our office today by calling (507) 414-8393 and schedule your irrigation startup service!