We provide lawn care services for homes and businesses in Mankato, North Mankato, St. Peter, MN, and nearby areas.
Our team provides lawn fertilization, weed control, core aeration, overseeding, grub control, and many other lawn care services.
Getting your lawn to its absolute best takes a lot of work. From keeping your lawn nourished to protecting it from a long list of lawn diseases, we're here to help. Our team at LawnCrafters offers top-quality lawn care services to ensure your grass is nothing short of robust and thriving. We provide lawn fertilization, weed control, core aeration, overseeding, hydroseeding, and landscape bed weed control.
Our crew will also protect your lawn from lawn diseases and insects like grubs, Japanese beetles, blight, dollar spot, brown patch, snow mold, lawn rust, and necrotic ring spot. Your trees and shrubs also deserve the best care from us, which is why we offer treatments for your trees and shrubs for fertilization and disease and insect control. We offer our services to property owners in Mankato, North Mankato, St. Peter, MN and throughout the surrounding areas.
---
Lawn Fertilization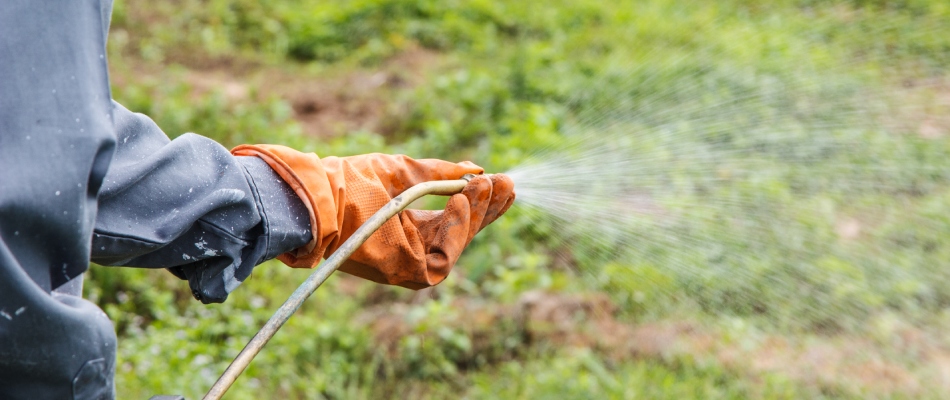 Our lawn fertilization program is a pet-friendly, organic-based lawn care service that involves multiple applications of fertilizer to provide your lawn with the essential nutrients that it needs to thrive. Our treatments run from April to October, ensuring that your lawn stays nourished no matter the season.
---
Weed Control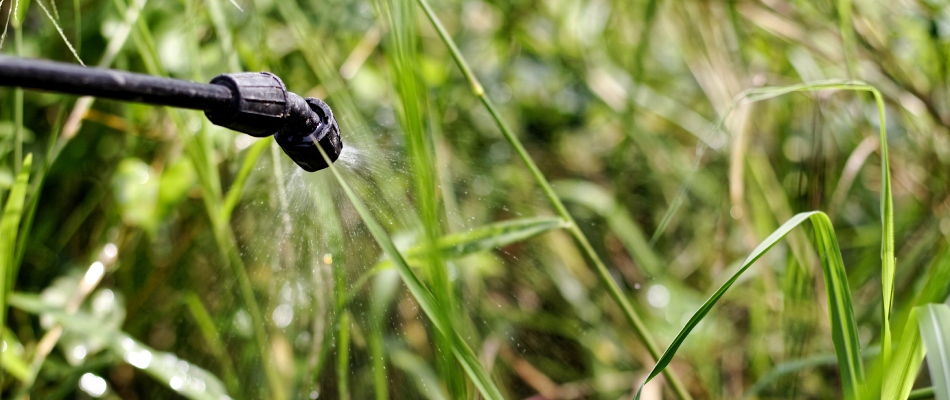 Our weed control service will protect your lawn from stubborn weeds through pre- and post-emergent weed control treatments. This pet-friendly, organic-based lawn care service will target common lawn weeds in Minnesota like:
Dandelions
Crabgrass
Clover
And many more stubborn weeds
---
Landscape Bed Weed Control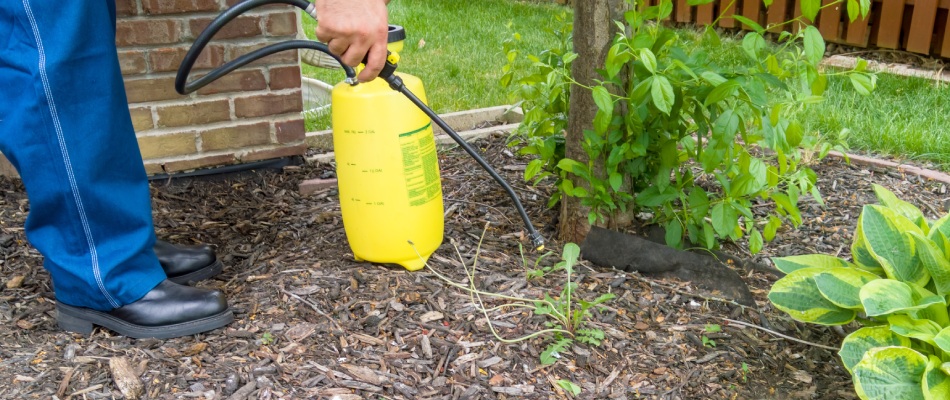 Weeds can drag down the appearance of your landscape beds and can steal nutrients from your landscaping plants. Keep your landscape beds weed-free with our landscape bed weed control service which involves three applications per year.
---
Core Aeration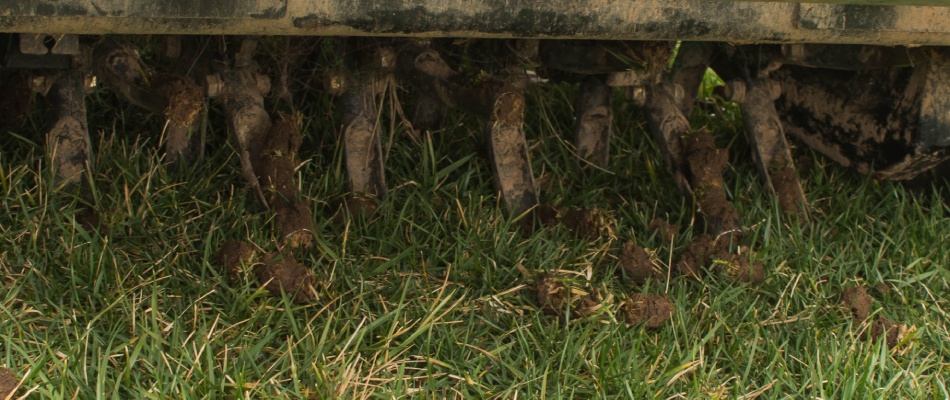 Core aeration relieves soil compaction to give your grass access to essential nutrients, water, air, and sunlight. Our team performs double-pass core aeration to ensure the best results possible.
---
Overseeding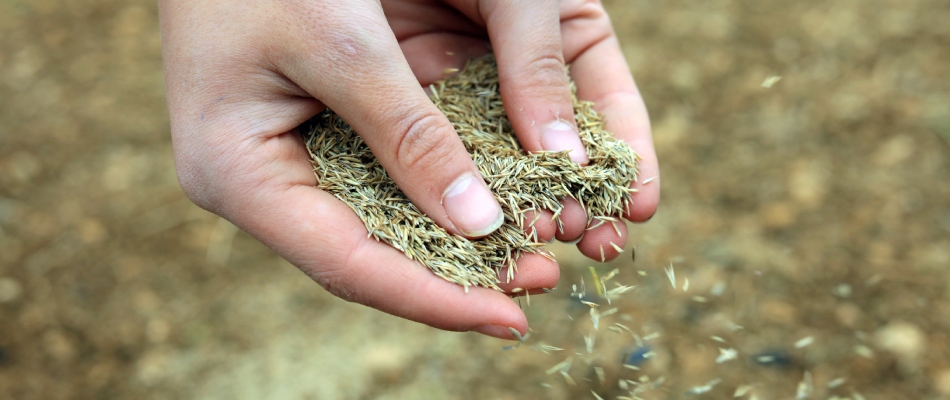 Make your property in Minnesota stand out with a healthy, lush lawn with our overseeding service. We utilize a premier blend of Kentucky bluegrass and tall fescue to overseed your lawn and give you vibrant and robust grass.
We recommend scheduling both our core aeration and overseeding services together every year!
---
Hydroseeding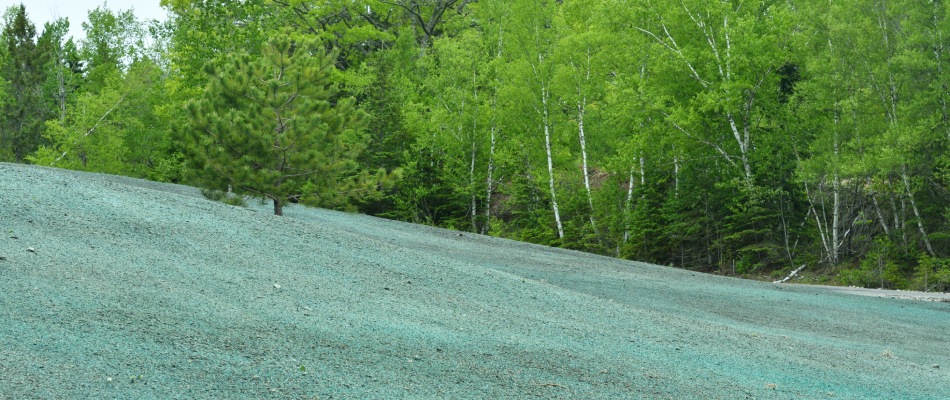 We offer hydroseeding to get you the aesthetically pleasing lawn you want for your property. Our hydroseeding mix includes a startup fertilizer and weed preventer to set up the grass seeds for success.
---
Grub Control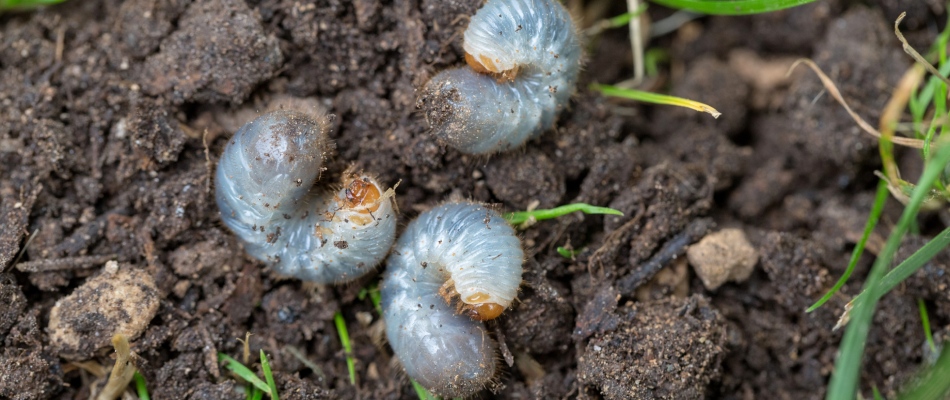 Dealing with a grub infestation is tough, so it's best to prevent it in the first place! Our experts at LawnCrafters offer preventative grub control treatments to sterilize the grub eggs and prevent them from becoming root-feeding grubs. We also offer curative treatments if you're dealing with a current grub infestation.
---
Japanese Beetle Control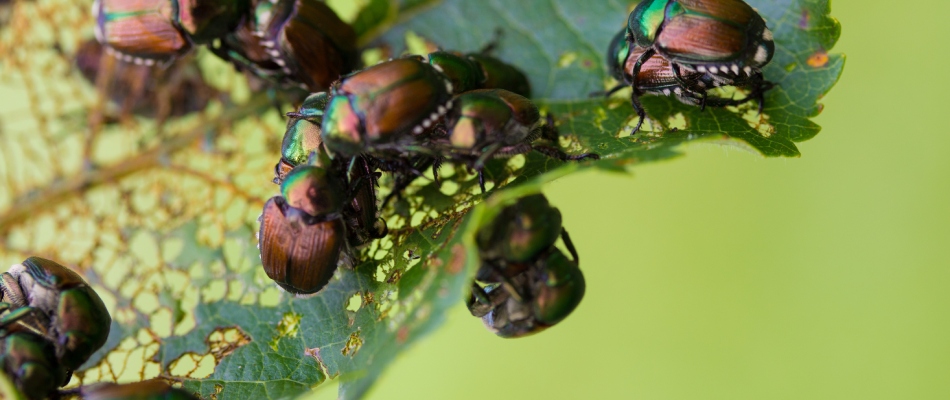 Our Japanese beetle control will stop these pests in their tracks before they wreak more havoc on your grass and plants. With over 15 years of experience, we know the best practices to effectively stop Japanese beetles.
---
Blight Control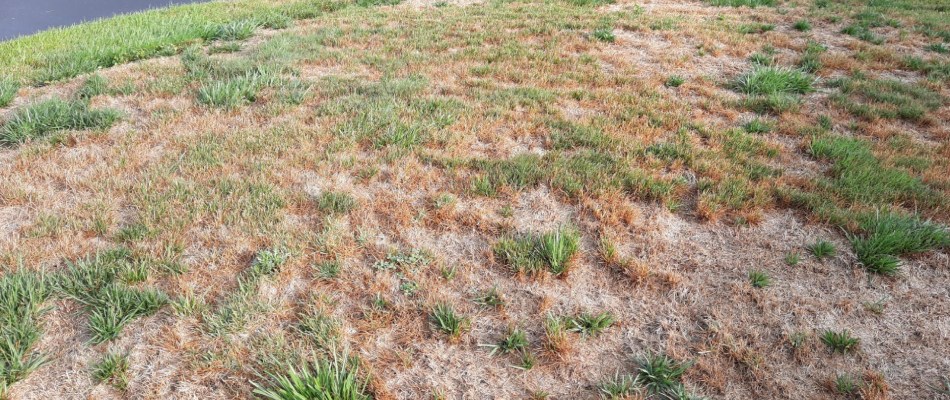 We offer preventative blight control treatments so you'll never have to deal with this lawn disease in the first place. We also offer a curative treatment if your lawn is currently dealing with blight.
---
Dollar Spot Treatment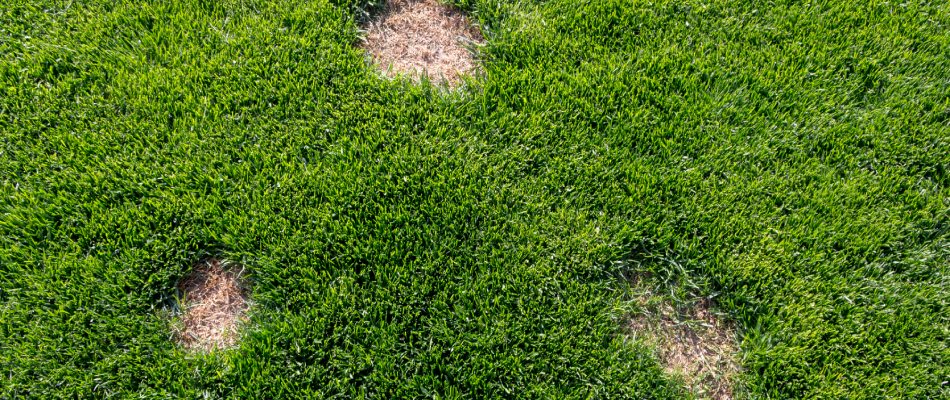 We offer both preventative and curative treatments for dollar spot. This lawn disease typically shows up between late July through the end of September, so that's the time of year you'll want to be on the lookout for this lawn disease.
---
Brown Patch Treatment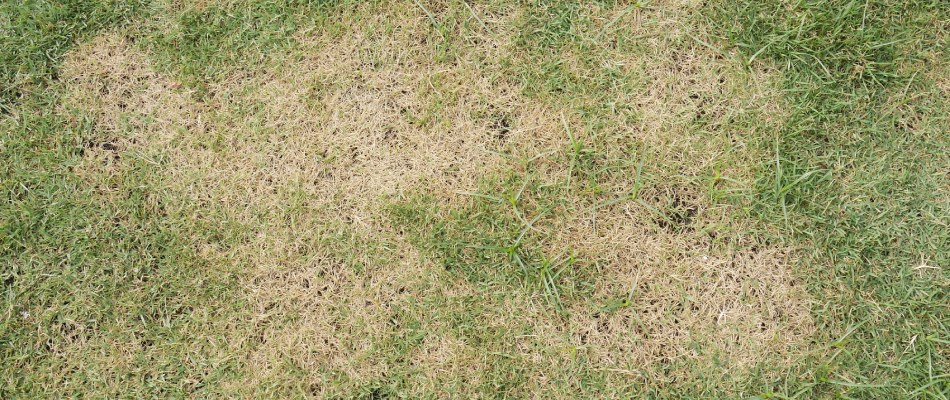 Our brown patch treatment will clear the fungus that caused this lawn disease from your grass. We recommend taking advantage of our preventative treatments, but we are also equipped with effective curative treatments to treat your lawn.
---
Snow Mold Treatment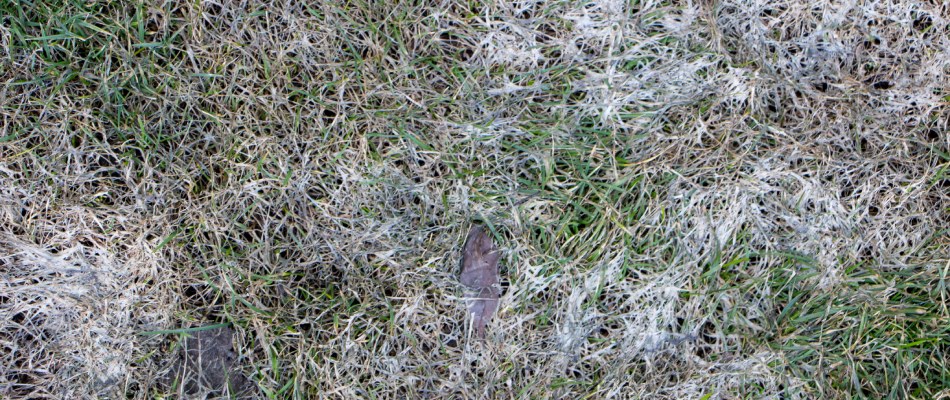 All lawns in Minnesota are at risk of snow mold, but we're here to help with our snow mold treatment! With reliable preventative and curative treatments, leave it to our team to ensure your lawn is protected from this disease.
---
Lawn Rust Treatment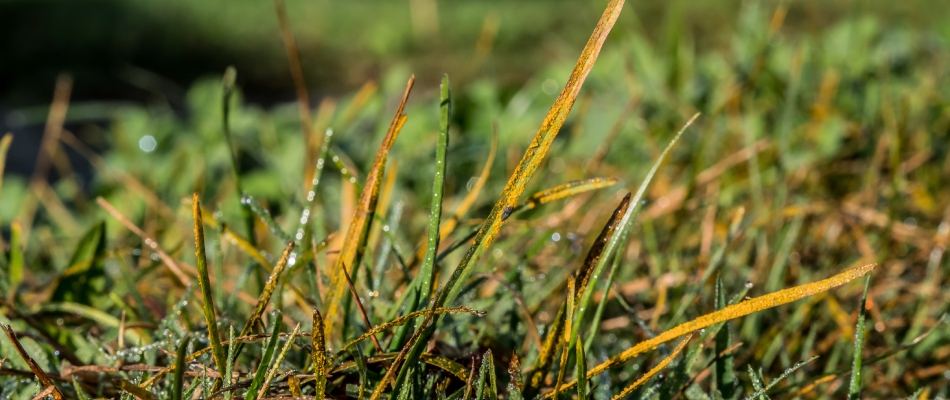 We offer lawn rust treatment to restore your turf's healthy and vibrant condition. This disease is a frequent visitor to lawns in the Mankato, MN area, but we can't keep it at bay with our preventative and curative treatments.
---
Necrotic Ring Spot Treatment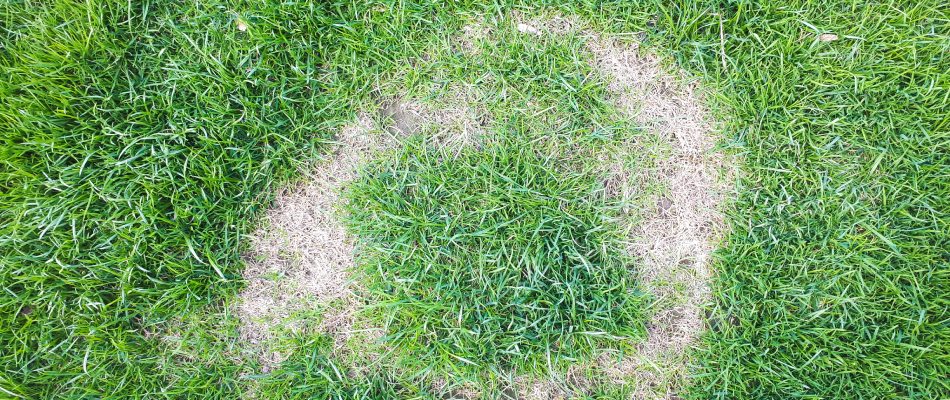 Take back your lawn's lush and vibrant appearance with our necrotic ring spot treatment! We will treat your lawn to get rid of the fungus that caused the disease and eliminate the unappealing doughnut-shaped spots on your lawn.
---
Tree & Shrub Fertilization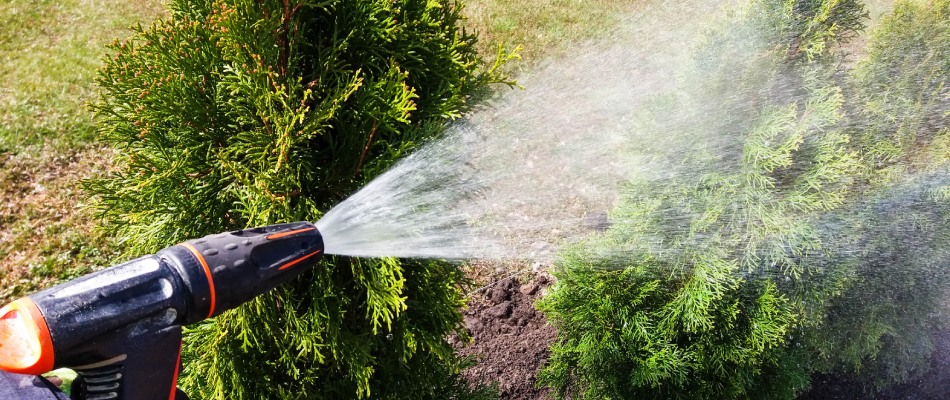 We will nurture your trees and shrubs with essential nutrients with our tree and shrub fertilization. Applied through root injections, you can rest assured your plants will receive the nutrients that they need to thrive.
---
Tree & Shrub Disease & Insect Control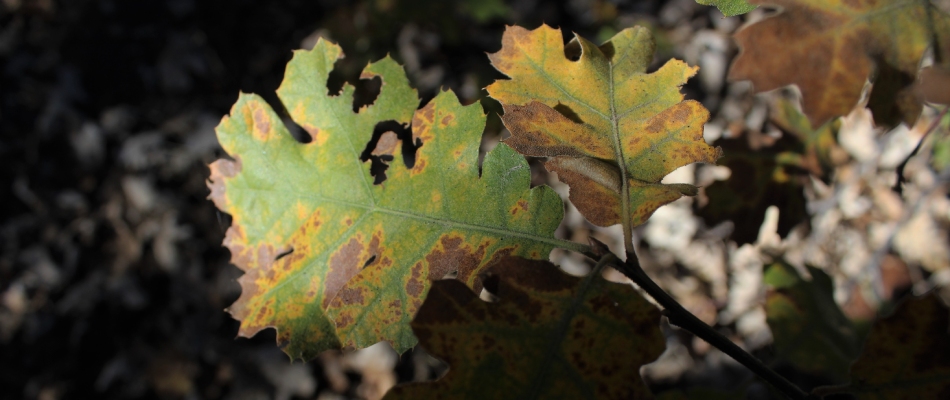 Protect your plants with our tree and shrub disease and insect control that targets diseases like oak wilt and needlecast and troublesome insects like emerald ash borers and Japanese beetles.
---
Call our experts today to schedule our lawn care services.
At LawnCrafters, we offer high-quality lawn care services to commercial, residential, and HOA properties in Mankato, North Mankato, St. Peter, MN and nearby areas. You can reach our team at (507) 414-8393 to schedule any of our lawn care services.