Professional Spring Cleanups in Mankato, MN & Surrounding Cities Like North Mankato & St. Peter
Our spring cleanups include perennial cutbacks, debris removal, and mowing!
Spring cleanups are an essential part of preparing your lawn and landscape for the upcoming seasons. We include cutting back perennials, removing debris, and the first mow of the season in our spring cleanup service. We perform our cleanups at varying times of the year depending on the weather, but April is the most common month for our area. This service goes perfectly with our annual flower installations to elevate your property to the next level!
Our spring cleanups service is available to commercial, residential, and HOA property owners in Mankato, North Mankato, St. Peter, and nearby areas in Minnesota. Get in touch with our office by calling (507) 414-8393 to get a quote for your service today!
---
Our spring cleanups include cutting back perennials, removing debris, and lawn mowing.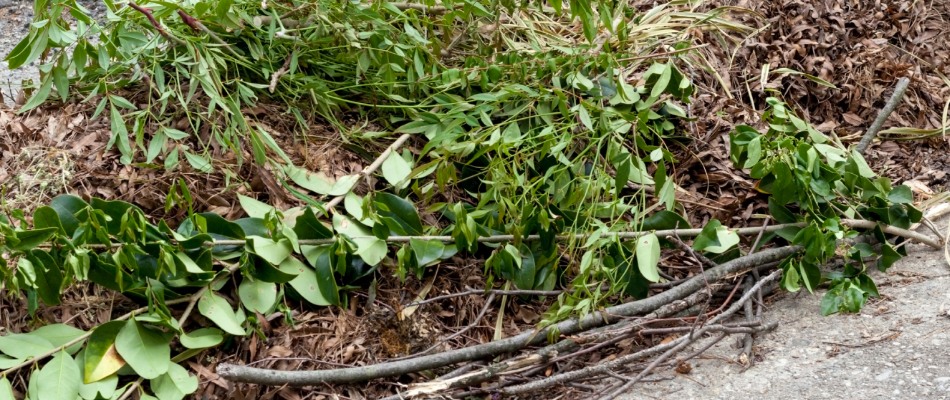 Once your lawn and landscape begin waking up from their winter slumber, we can get your property back in spic-and-span shape so it's ready for everything the coming seasons have to throw at it! Our team will attend to your property with diligence, ensuring that no task is left behind or forgotten. Our spring cleanups include:
Perennial cutbacks: We're experts on the needs of plants in our area, so we'll cut back any plant that would benefit from it before summer to encourage the best overall health for your landscape.
Debris removal: Our team will pick up twigs, branches, and other debris items that have built up over the winter months.
Lawn mowing: We'll ensure your lawn starts off on the right foot with a fresh, professional mow using best mowing practices.
---
When do we offer our spring cleanups?
The time of year our spring cleanups are offered is dependent upon the weather. We want to make sure that we're cleaning up your property when it is most effective, rather than too early in the season when more debris may fall or too late when your lawn is overgrown. For our area, generally, this perfect window falls sometime during the month of April. You can count on us to monitor the weather and perform your service when it's optimal for your lawn and landscape instead of just when it's convenient for us!
---
We can install annual flowers in landscape beds or you can enroll in our annual pots program!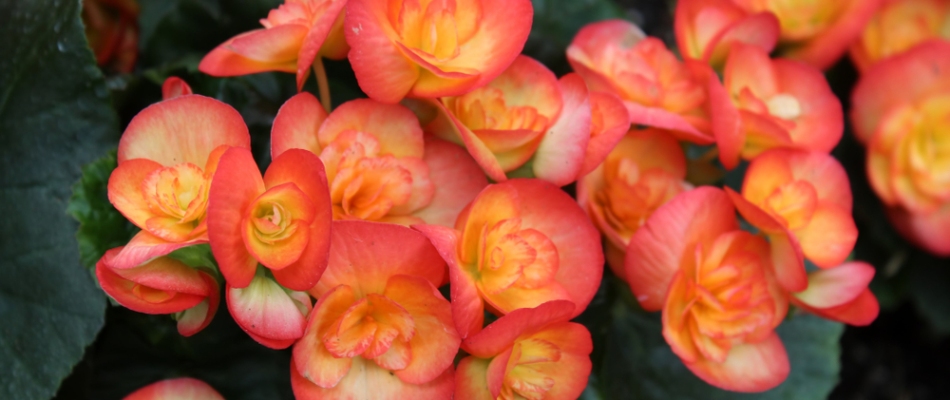 With your property looking spotless, it's the perfect canvas for some beautiful pops of color and interest: annual flowers! You'll be able to choose from two to three professional assortments of annual flowers made by our favorite nurseries. If you have landscape beds that need sprucing up, we can install these flowers right into the beds!
We also offer an annual pots program where we will pot and deliver the annual flowers right to your door. Our team members will water and prune your flowers to keep them happy all season long. When you enroll, you can choose the amount and size of the pots you receive for a customizable, effortless way to beautify your property.
In our annual pots program, we'll refresh and swap out your pots in late spring, early fall, and early winter.
---
Call our team today to schedule your spring cleanup service!
At LawnCrafters, we know that maintenance is just one piece of the puzzle to obtaining a beautiful lawn and landscape – but it's a piece we love providing for our customers! Our team members are diligent in their duties, sparing no detail to produce the best result for your property. There's no greater satisfaction for us than stepping back and seeing a stunning landscape we helped create, whether that's via our spring cleanups or annual flower plantings! Our services are available to Mankato, MN and surrounding areas like North Mankato and St. Peter. Call our team at (507) 414-8393 today to schedule your next service!