We offer lawn care and landscaping services to homes and businesses in St. Peter, MN.
We cultivate healthy lawns, create beautiful outdoor spaces, eliminate pests, and manage irrigation systems.
St. Peter, MN is a warm and friendly city in Nicollet County that lies along the gorgeous Minnesota River and boasts a small-town charm. If you want to enjoy St. Peter like a local, you can start by having coffee at River Rock Coffee and Tea. Then, you can visit the Treaty Site History Center where you can learn about the rich history of St. Peter and Nicollet County. If you like looking at gorgeous pieces of art, the Hillstrom Museum of Art displays various artworks from regional, national, and international artists.
At LawnCrafters, we offer lawn care and landscaping services to commercial, residential, and HOA properties in St. Peter, MN. We provide comprehensive care and maintenance services to help you cultivate a healthy lawn and maintain your beautiful landscape. Our crew also manages irrigation systems, creates beautiful outdoor living spaces, and provides pest control services.
---
Our Care & Maintenance Services Keep Your Lawn & Landscape in Pristine Condition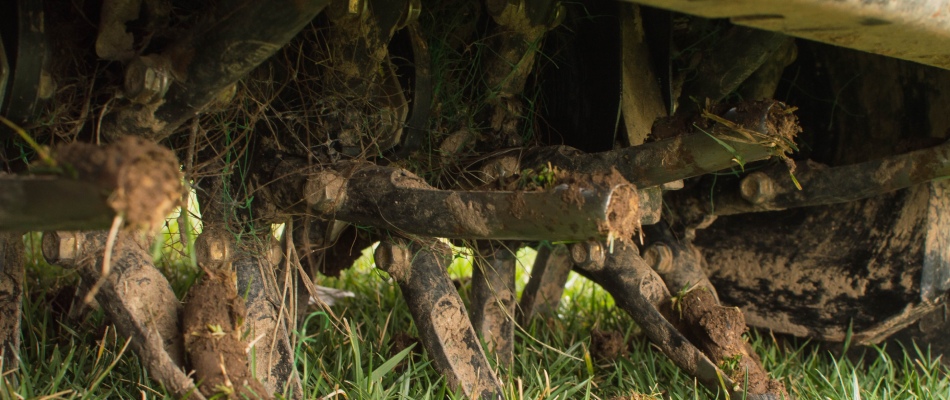 At LawnCrafters, we offer pet-friendly, organic-based lawn care services such as lawn fertilization and weed control to ensure your grass is nurtured with vital nutrients while keeping weeds from competing for those nutrients. We also offer our core aeration service to relieve soil compaction and our overseeding service will fill in any bare or patchy areas of your lawn with new grass.
If you want to improve your curb appeal, we offer a variety of lawn and landscape maintenance services to keep your property in St. Peter, MN looking pristine and manicured. From weekly lawn mowing to leaf removal and spring cleanups, our team will look after your lawn and landscape with the following care and maintenance services:
Landscape Bed Weed Control
Hydroseeding
Plant Trimming & Pruning
Leaf Removal
Tree & Shrub Fertilization
Tree & Shrub Disease & Insect Control
---
We Design & Install Hardscapes & Softscapes
If you want to revitalize the appearance of your property, adding hardscapes and softscapes will do the job. At LawnCrafters, we can design and install patios, water features, fire features, outdoor kitchens, and other hardscapes that can create excellent focal points on your property in St. Peter, MN. Our crew can also install colorful annual flowers on your property to add color to your outdoor living space. Below are the design and build services we offer:
Plantings & Softscapes
Annual Flower Installation
Patio & Walkway Installation
Retaining & Seating Walls
Outdoor Kitchen Installation
Landscape Lighting
Water Features
Fire Pit & Outdoor Fireplace Installation
---
Our pest control services target fleas, ticks, mosquitoes, and other pests.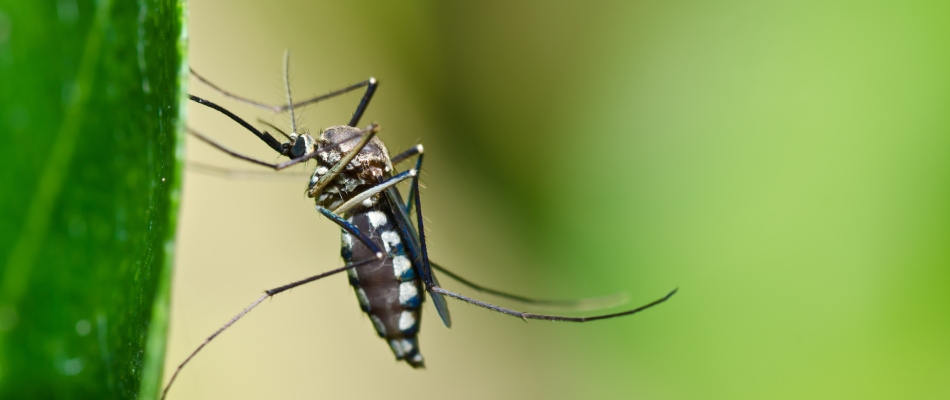 Pests have no place on your property. They can hamper the time you spend outdoors and may transmit harmful diseases. Our company offers pest control treatments that utilize highly effective pesticides to ensure your home or business stays pest-free throughout the year. Our pest control services include:
Flea & Tick Control
Mosquito Control
Our pest control services are backed by a 100% customer satisfaction guarantee!
---
We offer a variety of irrigation services.
Our crew can install an irrigation system for you to ensure your lawn and pants stay hydrated. We can also handle repairs, winterization, and startups, so your irrigation system is always in prime working condition. Our full list of irrigation services includes:
Irrigation Installation
Irrigation Winterization
---
Call our team today to get an estimate on any of our lawn care and landscaping services.
Our team at LawnCrafters has been providing professional lawn care and landscaping services for homes and businesses in St. Peter, MN since 2007. We always strive to go beyond the already high standard we have set, so that we can meet and exceed your expectations. If you're ready to enhance your property, call us today at (507) 414-8393 to get an estimate on any of our lawn care and landscaping services.